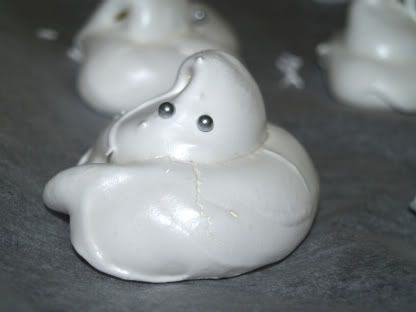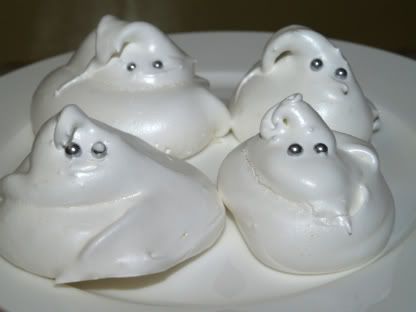 Ingredients
3 large eggs, whites only
75g icing sugar/powdered sugar
100g caster sugar
Directions
1. Preheat the oven to 130C/110C Fan/Gas 1.
2. Mix together caster sugar and icing sigar.
3. Put 3 large eggs whites in a clean bowl and whisk until they form stiff glossy peaks.
4. Add the sugar mixture, one spoonful at a time, whisking until stiff again between each addition.
5. Spoon the mixture into a freezer bag and snip the corner and make a hole. Line the baking tray with wax paper/baking paper and pipe out the meringue to make blobs with the peaks at the top. (I did not have a freezer bag, so I eliminated that step and just spooned my meringues carefully.)
6. Make the eyes with silver balls and bake in the oven for 2 hours.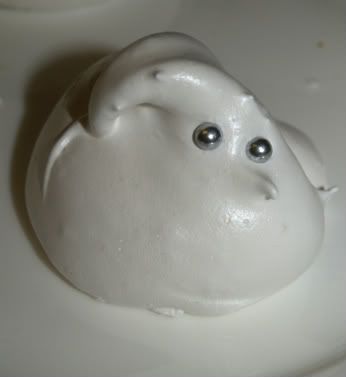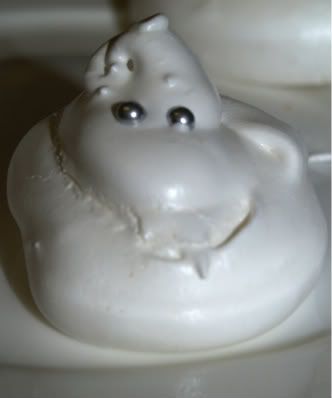 Tweet