This is so easy for your kids to make, and it's relatively healthy too!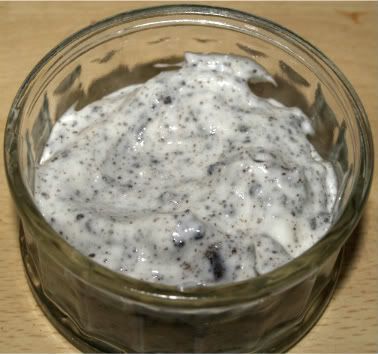 Serves 1.
Ingredients
1 Oreo Cookie
100g Fat-free Greek Yogurt
Sweetener (to taste)
1 tsp. vanilla extract
Method
1. Mix the sweetener, yogurt and vanilla extract together in a bowl.
2. In another bowl, place the Oreo cookie and, using the back of a spoon, crush it until it is a combination of small chunks and powder.
3. Mix the crushed Oreo in with the yogurt mixture.
4. Spoon into a small bowl for serving.