Kids have a lot of fun making this! It's very messy but ultimately worth the mess! Despite being messy, this is so easy for children to make.
Ingredients

Marshmallows
Peanut butter
Directions
1. Top several marshmallows each with a spoonful of peanut butter. Start kneading the two together until it forms a smooth ball that can be manipulated like playdough.
2. Play with the playdough balls and form shapes, use cookie cutters in it and generally just play with it the way you would normal playdough.
3. Eat the playdough. Yum!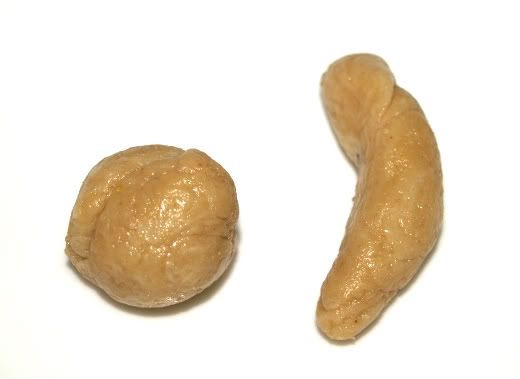 Tweet