This recipe is super easy for children and very healthy.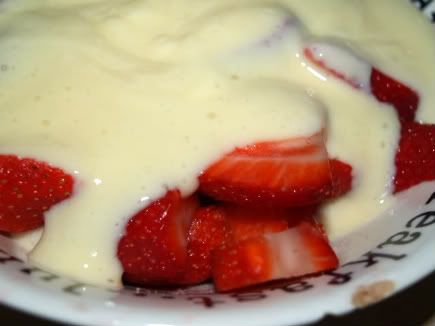 Ingredients
Strawberries (washed and sliced - For very small children, the slicing can be done in advance by mom or dad)
Non-fat vanilla yogurt
1 tsp. sweetener (optional)
Place the washed and sliced strawberries into a bowl and pour the non-fat vanilla yogurt over them. (Optionally, for added sweetness, sprinkle the teaspoon of sweetener over the strawberries before pouring the yogurt.)
Serve.