These ice cream sandwiches are easy to make and are a little healthier than store bought ice cream sandwiches.
Ingredients
1 packet Sugar-free Dream Topping/Dream Whip
300ml Semi-skimmed or 1% fat milk
30 digestive biscuits (or, in the U.S.A., you can use graham crackers)
Cling film (or, in the U.S.A., you can use Saran Wrap)
1. Using a mixer, mix the Dream Topping and milk according to the instructions on the packet.
2. Spread the whipped mixture onto 15 biscuits.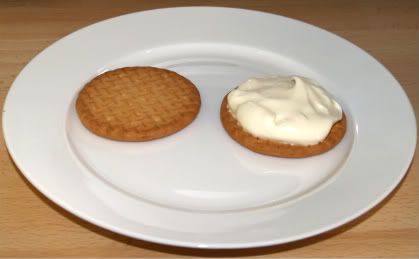 3. Place another digestive on top of the ones with the whipped topping, being careful not to press the digestives down.
4. Carefully wrap some cling film around each digestive, being gentle and taking care not to press the two digestives together.
5. Freeze for one hour.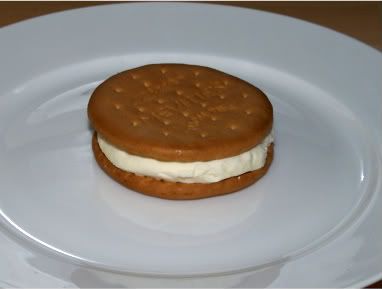 Optional:
For variation, mix hot chocolate powder into the whipped topping. There are several flavors of whipped topping to choose from, including mint chocolate, regular chocolate, and toffee.