This recipe is simple, does not require any cooking, and provides a bit of protein and fiber.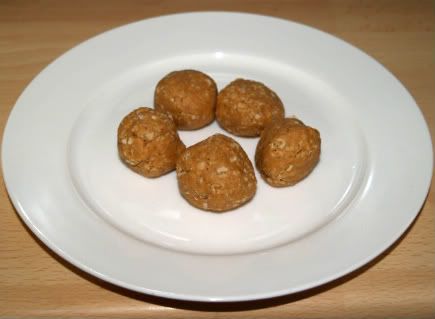 Ingredients
1 tbsp. reduced fat peanut butter
1 tbsp. pure honey
1/2 cup oats
1. Mix the peanut butter and honey together until smooth.
2. Add in the oats and mix completely.
3. Using your hands, separate the mixture into five sections and roll into balls.
4. Refrigerate for one hour and then serve.