Kids will find this recipe simple to make, and it only uses a small amount of ingredients. Very small children will need a parent to help with the oven.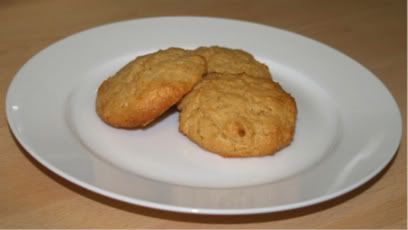 Ingredients
2 oz peanut butter
2 oz light margarine
3 1/2 oz Splenda
1 beaten egg
4 oz self-raising flower
Cream peanut butter, light margarine and Splenda together. Beat in the egg. Stir in the flour and knead well. Place small balls well apart on a greased baking sheet. Bake for 25 minutes at 200C/395F.